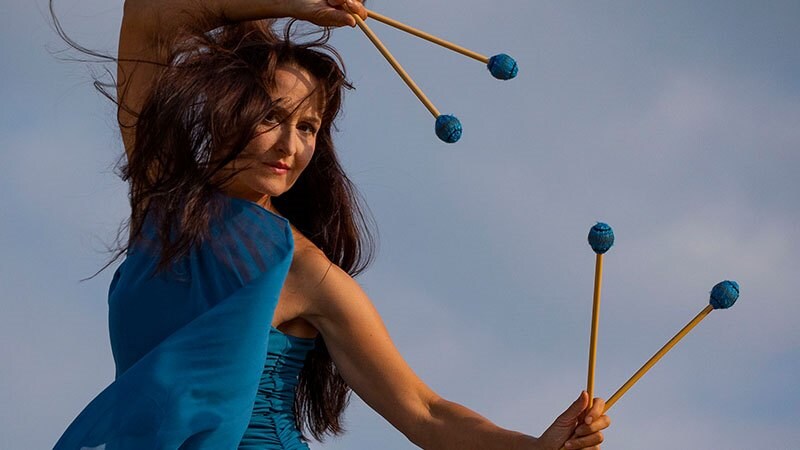 With a network of Artist Centres and Ateliers around the world, Yamaha works with leading players to support their performances and develop instrument designs and new ideas for the benefit of all musicians. Yamaha Artists share with us a passion for inspiring the next generation of players, and a belief that everybody should be encouraged to nurture their talent, connect with others and tell their stories through music.
Get to know Yamaha Artist and marimba player Izabella Effenberg
Statement about your relation with Yamaha or your instrument:
My father played in the Radio/TV Orchestra in Poznan, it was communist times and it was difficult to buy good instruments. He was one of the two musicians who had a Yamaha saxophone in our town (1989), and I learned YAMAHA as the name of the company. During my classical studies in Poznan and Gdansk we had the opportunity to practice on a Yamaha vibraphone, which was the best instrument at the percussion department at that time (1998)
How does your instrument help you in your daily life as an artist?
The sound of such an instrument inspires both during daily practice and at concerts.
You can enjoy great quality.
How would you characterize your instrument?
It's fantastic and I still can't believe I have it!
Who was your most influential teacher and is there any advice which you still follow?
As a young girl I met the Polish vibraphonist Bernard Masele, a professor at the Academy of Music in Katowice. He inspired me to learn to improvise, write my own music and to pursue my goal. Now many musicians inspire me and I try to keep this inner fire always hot.
What advice would you give to a musician who is just starting out in their career?
"Realise your dreams and try to find your own way".
"Music expresses what cannot be said and what cannot be kept silent about".
Victor Hugo