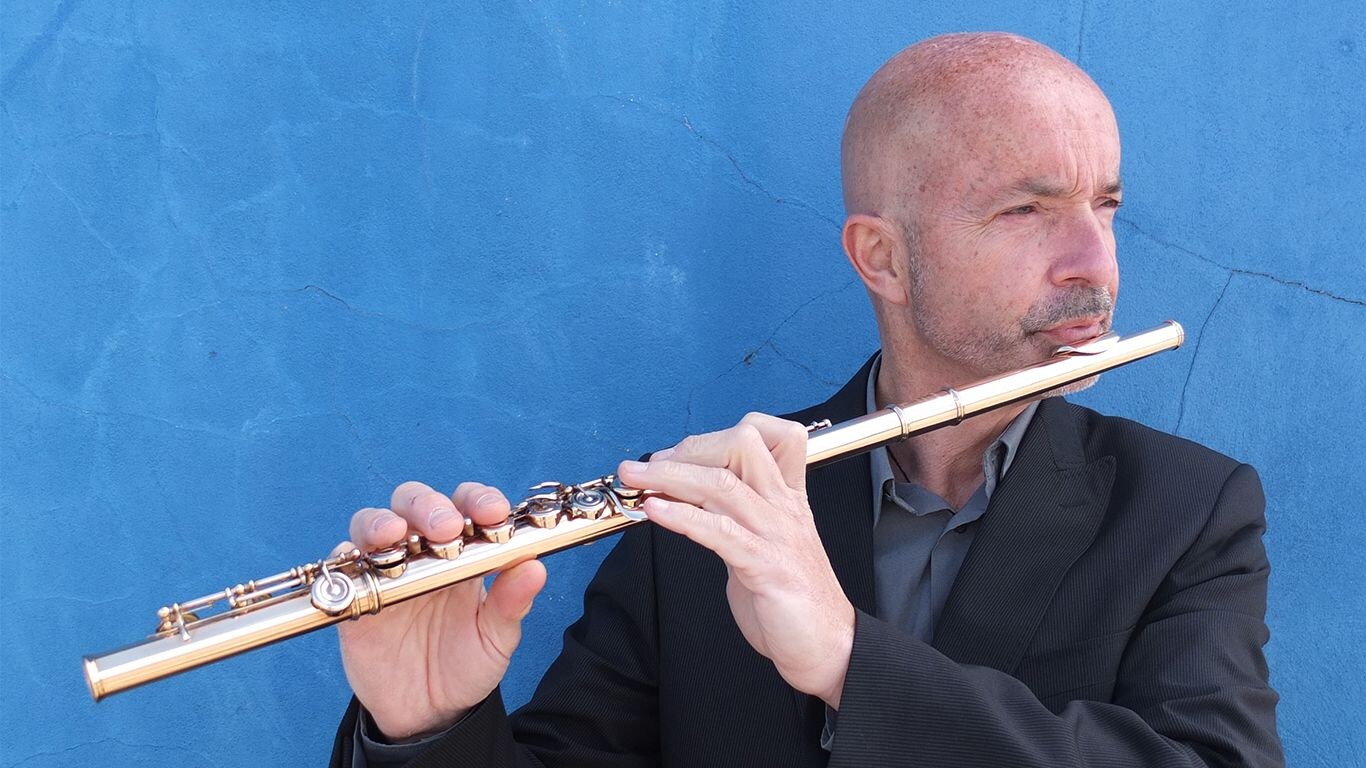 With a network of Artist Centres and Ateliers around the world, Yamaha works with leading players to support their performances and develop instrument designs and new ideas for the benefit of all musicians. Yamaha Artists share with us a passion for inspiring the next generation of players, and a belief that everybody should be encouraged to nurture their talent, connect with others and tell their stories through music.
Get to know flute player and Yamaha artist Manuel Morales
How does your instrument improve your daily life as a musician? 
As with any professional tool, it is vital for our instrument to be reliable and for us to feel at ease with it. This is the case with my Yamaha and it gives me great peace of mind both when playing and teaching.
What are the most outstanding features of your instrument?
I play a flute that was designed for one of the best flautists of the 20th century, Paul Meisen, and you can tell. Its sound is exceptionally bright and flexible, and I find the mechanism surprisingly comfortable yet reliable. I also must say that I find it very esthetically pleasing.
When did you first come across Yamaha?
I started out with a flute from a brand that I don't even remember, and it was awful. I couldn't play it for most of the first year, and that was when my family and I decided to buy a Yamaha. Almost 40 years have passed and that flute is still as good as new! I also recently acquired the bespoke flute I mentioned earlier, so my relationship with Yamaha has truly grown stronger.
Which musician has influenced you the most in your music career? Are you still following any of their advice?
That's a tough question. I have had many excellent tutors and I owe something to all of them. Most of their advice still features in my classes, although it is so deeply engrained in me now that I can't even remember who said what. And it's not just my tutors who influenced me. Musicians of all kinds continue to stoke my creativity and passion every day. But since you're asking me to name one single musician, I think I would pick Wilbert Hazelzet, one of my many tutors. His infinite wisdom and sensibility remain an inspiration to this day.
What advice would you give to a musician who is just starting out in their career?
Don't despair, I know that these are difficult times for any musician, but I would recommend also using music as a form of therapy. Better days are bound to come, and anyone who works hard and plays at a high level will always have the chance of finding work with their passion.