LINEUP
Your Third AMP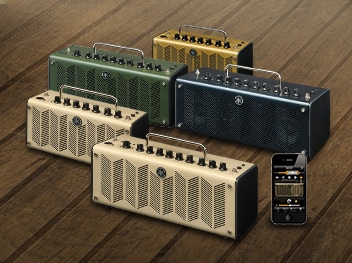 Playing shouldn't be a compromise. You need tone, dynamics and response everywhere you play – not just when your amp's cranked and at the back of the stage. By ignoring the convention that an off-stage guitar amp is simply a small version of your stage amp, THR gives guitarists what they really need to play anytime and anywhere. If you care about tone and sometimes when you play it's not on a stage, there's a place in your setup for THR.
Just don't forget that you probably have other things to do aside from playing guitar…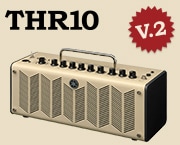 A new take on classic tone
The standard model THR, the THR10 sounds great in a wide range of genres, whether played delicatedly with a clean sound, or with a more edgy, distorted tone.Now the THR10 has been upgraded to version 2, delivering even better quality sound.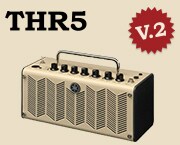 A new take on classic tone
The little brother of the THR10, the THR5 offers the sound quality of the THR10 in a more portable form, making it perfect for use at home or when traveling.Now the THR5 has been upgraded version 2, with an even better sound that defies the convention that sound quality has to be sacrificed in a small amp with a small sound.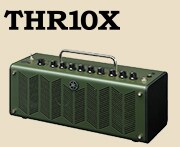 Extreme High-Gain Stacks - on your Desktop!
THR10X is dedicated to guitarists that want more gain, more distortion and the unmatched response of a cranked high-output stack. With 5 different channels from 3 amps, all delivering dynamic, intense distortion, THR10X perfectly delivers the subtly different distortion characteristics of each amp or channel to give a tone and response perfectly suited to everything from classic rock to extreme metal.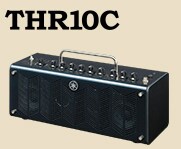 This Is More Than A Sound– It's A Feeling...
THR10C takes the personal-amp concept to a new level of audio fidelity. The finest tube amps respond to a player's every touch – with picking dynamics and playing style adding as much to the tone as your guitar and pickups. Using Yamaha's exclusive VCM (Virtual Circuitry Modelling) technology, THR10C perfectly recreates the unmistakable response and dynamics that only a boutique tube combo can provide.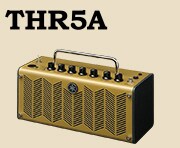 A New Way to Experience your Electric-Acoustic Guitar
THR5A is optimized for use with electric-acoustic and Silent Guitars. Utilising advanced modeling technologies developed by Yamaha, THR5A offers simulations of classic tube condenser and dynamic mics combined with studio-grade effects to create recording-studio tone direct from your guitar and wherever you are.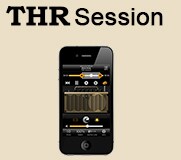 THR Session is an iOS app which is optimized for THR.
You can slow down songs without losing audio quality, change the pitch or repeat any segment of a song to learn even the trickiest guitar part.
It even allows you to cancel out the original guitar sound; it's like playing a session with your dream band!
This app is the perfect audio toolbox for today's guitarist and with a Yamaha THR amp, gives you a practice experience like no other.