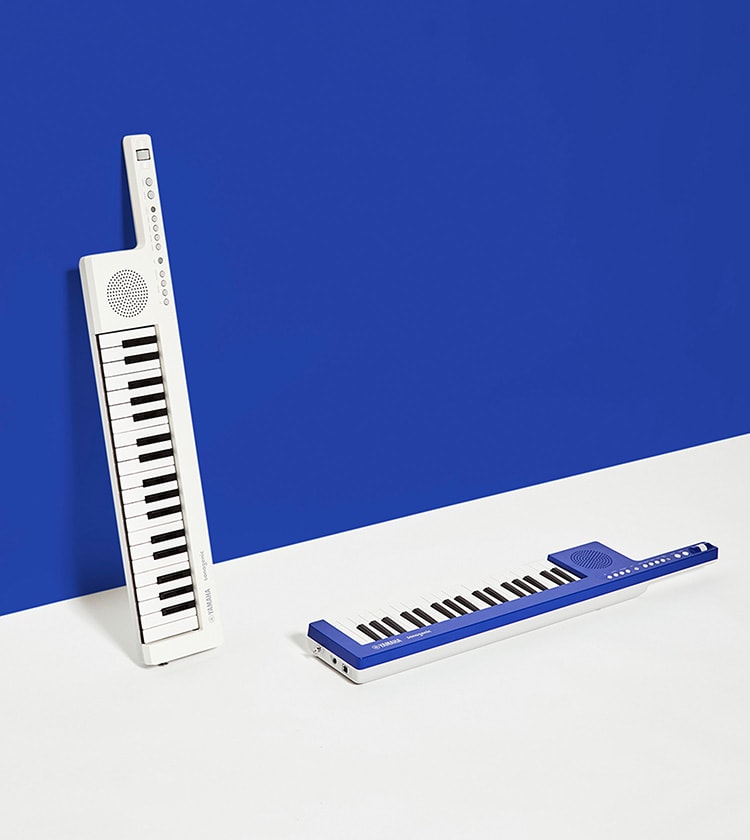 Smart, casual design
The SHS-300 keytar features a sleek, compact design that fits just about anywhere, and lets you enjoy playing the keyboard even strapped around your shoulder like a guitar. Play standing up or sitting down—the all-in-one concept of the SHS-300 means that it's up to you.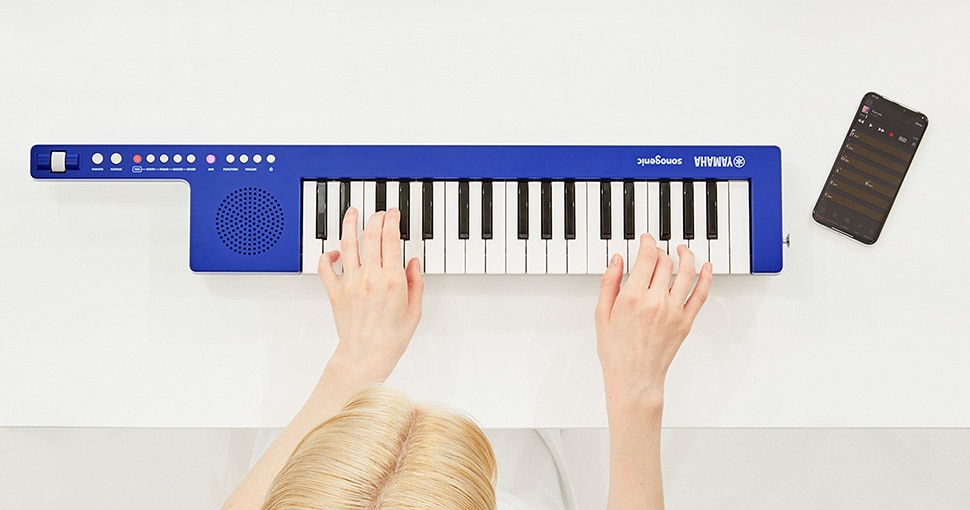 Discover your untapped creativity and style
The SHS-300 comes with a variety of instrument Voices that are essential to any kind of music genre, including pianos, organs, and acoustic guitars. Embellish your sound with sustain, vibrato, and pitch bend, and let the pro-quality mini-keys unveil your creativity.
Das SHS-300 Keytar ("Key" board + Guit "tar") hat ein schlankes kompaktes Design, das Ihnen ermöglicht, jederzeit Ihrer musikalischen Leidenschaft nachgehen zu können.
All-in-One Konfiguration
3 hochwertige Klangfarben und 32fache Polyphonie
Pitch Bend Rad, Vibrato und Sustain Controller
Hochwertige Mini-Tastatur
USB-MIDI-INTERFACE
Kabellose Bluetooth® MIDI Verbindung (Diese Funktion ist eventuell nicht erhältlich, je nachdem in welchem Land Sie das Produkt gekauft haben.)
JAM Funktion
Die angezeigten Farben und Ausführungen können von den tatsächlichen Produkten abweichen.