Yamaha CIS Series Delivers Seamless Sound At Church Of St. Alexander
Yamaha CIS Series Delivers Seamless Sound At Church Of St. Alexander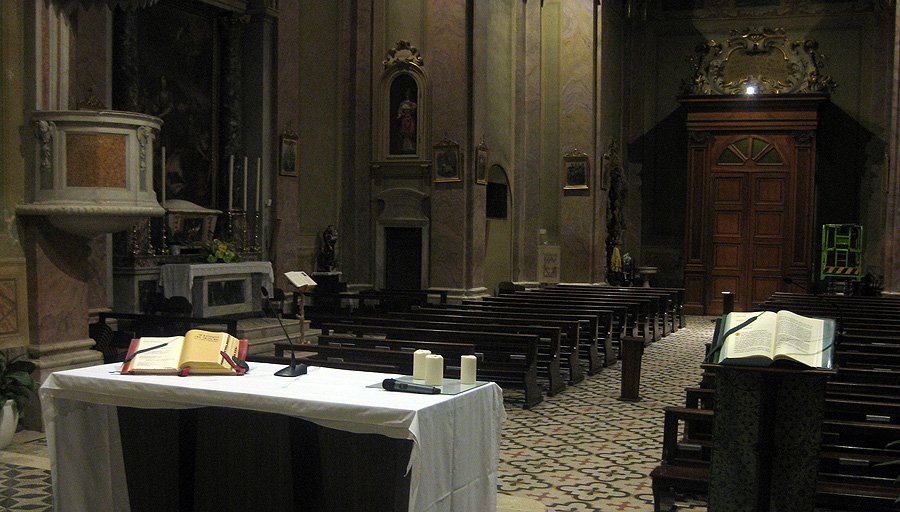 The 17th century parish church of St. Alexander is a centre of the community in Villongo, an Italian municipality located in the foothills of Lombardy's Alpine region. When the church recently needed to upgrade its audio system, a seamless combination of Yamaha's Commercial Installation Solutions (CIS) series products and the DUGAN-MY16 auto mixing card provided an elegant solution.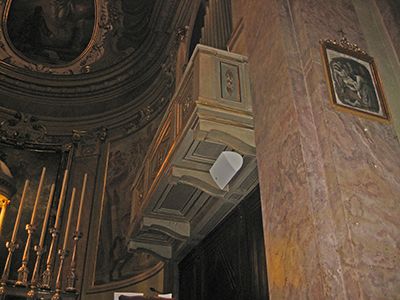 Designed and installed by Brescia-based Sil Sound, a main requirement was that the system could handle a 25-piece choir and live band, with the audio being routed to the speakers in the nave, monitors, a pair of exterior horn loudspeakers and to a codec for broadcasting Mass on live radio. "The system needed to be versatile, reliable and deliver great sound quality, but it also needed to be user friendly so it could be used by church staff who are not audio professionals," says Sil Sound owner Silvio Mussoni.
To achieve all these aims a Yamaha system was specified, which comprises a DME24N digital mixing engine with DUGAN-MY16 auto microphone mixing card, a pair of CIS series XMV4280 power amplifiers and two pairs of CIS series VXS8W loudspeakers located at the sides of the main altar and in the choir stalls for monitoring. Control is by a CP4SF wall-mounted control panel, allowing church staff to instantly recall complete system configurations at the touch of a button.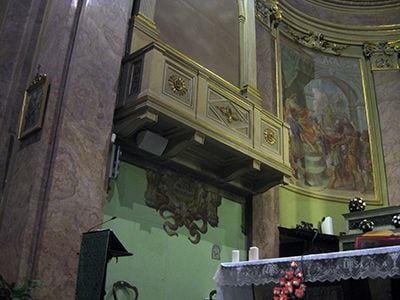 System inputs comprise five microphones, a combination of mics and DIs for the band, a PC and a CD player. The DME24N's matrix mixer is used to manage levels and signal routing, before each of the outputs is run through a processor specific to each type of loudspeaker and then routed to the XMV series amplifiers.
"Using the DME24N in combination with the DUGAN-MY16 has allowed us to manage all the microphone signals automatically and, at the same time, to perform all the signal processing necessary for an environment as acoustically difficult as a church," says Silvio.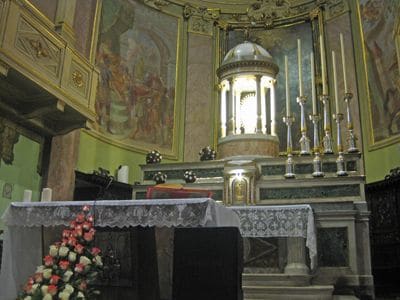 "The XMV Series amplifiers were perfect for this installation because they can handle the many different speakers types installed in the nave, delivering both 100v line and 4 ohm impedance at the same time, as well as the horn loudspeakers outside.
"Meanwhile, the VXS loudspeakers have allowed us to deliver the highest monitoring audio quality. Combined with their subtle, non invasive aesthetic, these are qualities which are absolutely indispensable in a place of worship."
Yamaha CIS Series Delivers Seamless Sound At Church Of St. Alexander