Swiss Role for Yamaha and Nexo at Lausanne's Newest Venue
Swiss Role for Yamaha and Nexo at Lausanne's Newest Venue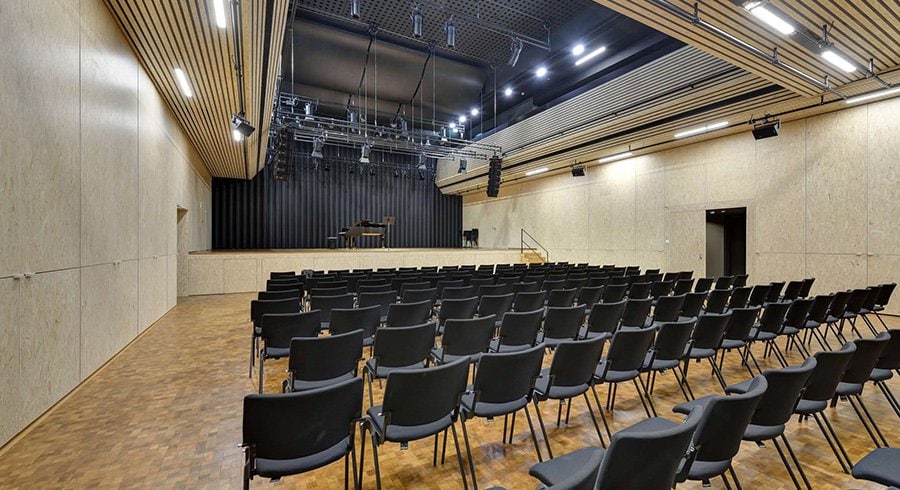 Lausanne's Haute Ecole de Musique (HEMU) is the leading music college in French-speaking Switzerland. Offering degree and Masters level courses in classical, jazz and modern music, it opened a brand new performance venue in June 2014 which features a comprehensive Yamaha and Nexo audio system.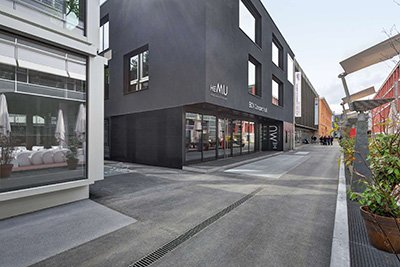 HEMU's new BCV Concert Hall is located in Lausanne's Le Flon district. Historically one of the city's poorest areas, the project is the latest instalment of a long-running drive to improve its fortunes. Designed to host a wide range of concerts, as well as rehearsals, exams, conferences and film screenings, the BCV Concert Hall features Yamaha and Nexo equipment throughout.
Supplied by Zap Audio and installed by Vevey-based Auditech, the main 300-capacity performance space features a Yamaha CL3 digital mixing console and Rio3224-D i/o unit. Output is via a Dante network to Dante-fitted Yamaha-Nexo NXAMP4x1 controller-amplifiers and a Nexo GEO S loudspeaker system, Nexo RS15 subs and PS8 surround and stage monitor speakers.
Meanwhile, seven further rooms are each equipped with a Yamaha MG124CX mixing console and a pair of DSR112 loudspeakers. Four DXR8 loudspeakers and nine CDS300 CD players are also installed.
The Dante network is installed throughout the entire building, allowing the CL3, Rio3224-D and recording facilities to be 'plugged in' anywhere they are needed.
This provides exceptional flexibility which, combined with the proven reliability and audio quality of Yamaha and Nexo equipment, means HEMU can derive the maximum return from its investment by also renting out the new venue to a wide range of clients.
Swiss Role for Yamaha and Nexo at Lausanne's Newest Venue