The PA People installs MTX-series AV solution for The Japan Foundation's new Sydney facility
The PA People installs MTX-series AV solution for The Japan Foundation's new Sydney facility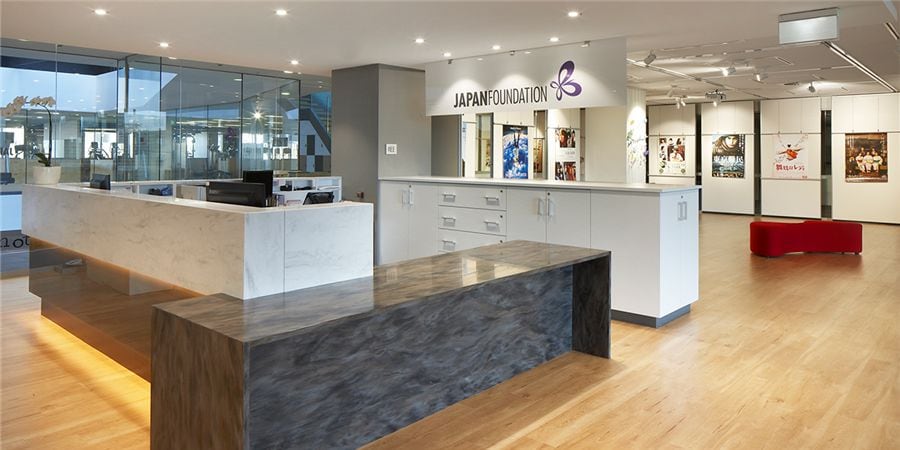 The Japan Foundation recently moved its office to a new Sydney location, requiring an audio visual fit-out for the new space. The multi-room AV fit-out - provided by Sydney's The PA People - includes a conference room, gallery, library and three meeting rooms.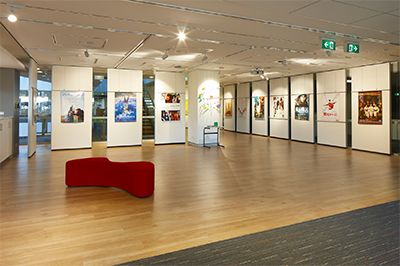 "The Japan Foundation is a Japanese public organization established in 1972 in Tokyo dedicated to promoting cultural and intellectual exchange between Japan and other nations. The Japan Foundation, Sydney organises and coordinates a variety of events in Australia, including Japanese language classes, film screenings, seminars, workshops and exhibitions, each with its own specific list of technical requirements. The AV fit-out provided by The PA People allows us to conduct these activities in our new premises to the high standards expected by our many visitors." Says Nicholas Howe - Program Coordinator, Arts & Culture Department, The Japan Foundation.
The installation had some unique requirements with AV equipment utilised such as Yamaha audio mixing consoles, processors and control panels and various projectors. Within the gallery a custom projector mount was also installed that allowed for a 360 degree configuration. The audio and video processing of the system was performed in a central location and then distributed throughout the office network with local control from each space.
Josh Jones, Project Manager for The P.A. People said; "The conference room encompassed the main space and included video inputs over an HDbaseT infrastructure. Yamaha multi-region DVD players were used to play Japanese region-specific content. The conference room audio system comprises a number of wireless microphones. These were mixed locally via the Yamaha MG16 audio mixer before being processed by MTX3 Yamaha audio processing and routed to the in-house speaker system."
MTX3 also received audio from the gallery and was able to handle the distribution of audio to the entire level. Local control for the conference room and gallery was provided by Yamaha DCP4V4S control panels.
Josh Jones noted that the Gallery features operable walls which can be moved on tracks to set up numerous room layouts. "This factor highlighted the need for a flexible projector configuration; the custom bracket installed by The P.A. People allowed for a 360 degree projector rotation to facilitate the needs of these custom layouts. The meeting rooms were fairly simple requirements and the library utilised a series of ceiling speakers integrated into the overall sound system" he said.
John Hamilton - Associate Director, Urbanscope (Australia) Pty Ltd comments on the design approach to the project; "The Japan Foundation described in their project brief the image and ambience that they wished to convey to visitors as 'open, bright, friendly, sophisticated and simple'. Furthermore, flexibility in spatial arrangements was essential to satisfy the differing acoustic requirements of adjacent spaces, especially when used concurrently. Hence an operable wall separates the multi-purpose space from the adjacent reception, gallery and library when closed, but becomes part of these spaces when open. Similarly, the gallery display panels, supported on a gridded ceiling track, can be arranged in an infinite number of layouts or can stored away leaving the gallery space open. Flexibility in planning required a concomitant flexibility in the audio-visual design" said John.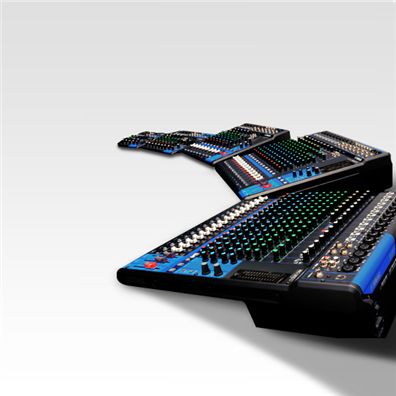 MG Series (Standard Modelle)
Bei der nunmehr dritten Generation der beliebten MG-Kompaktmixer-Serie wurde besonders viel Wert auf besten Sound für alle möglichen Aufgaben unter verschiedensten Bedingungen gelegt. Daher ist die MG-Serie auch genau mit denselben Mikrofon-Vorverstärkern wie unsere professionellen Hi-End-Mixer ausgestattet. Es wird nun also die bewährte Zuverlässigkeit und Performance der Kompaktmixerreihe mit einem hochgradig seriösen Sound verknüpft.
The PA People installs MTX-series AV solution for The Japan Foundation's new Sydney facility