Superior Sounding Sermons At Stadtkirche Aalen
Superior Sounding Sermons At Stadtkirche Aalen
Enhancing the sound in old buildings to match modern expectations is a common task for contemporary systems integrators. This is particularly true of houses of worship, where the different elements of praise often need a versatile sound reinforcement system in a space that was originally designed for purely acoustic sound. The latest in a series of German installations shows, again, that Yamaha's Commercial Installation Solutions (CIS) range can make a real difference.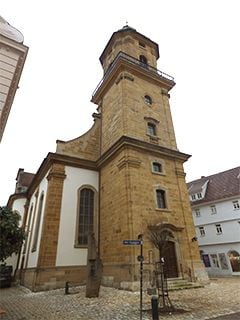 Stadtkirche Aalen is a 250 year old Protestant church in in the town of Aalen, southern Germany. Built on the site of an earlier church whose tower collapsed in 1765, it is considered unusual for being a Protestant church with a Baroque interior and ceiling frescoes. It is the latest of many Yamaha audio systems that have been specified and installed in a house of worship by Steinheim-based Klartext AV.
The system is based around an MRX7-D open architecture signal processor and XMV4140 four-channel power amplifier. Inputs to the system are from four gooseneck microphones (two on the pulpit), four wireless microphones (two handheld and two headset), with outputs to four loudspeakers and an induction loop system.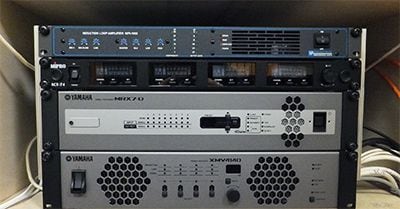 With up to eight microphones being mixed at once, the MRX7-D's onboard Dan Dugan automated mixing is a particularly useful facility for this installation.
"The system delivers very good sound quality. The pulpit is located halfway down one of the 'long' sides of the church and the Dan Dugan automixing means that the pastor can face any part of the congregation, or speak from anywhere in the church, and the intelligibility is always excellent," says Klartext's Markus Hein. "It is also very simple to use - the user only needs only to switch on the power and they know the system will sound great."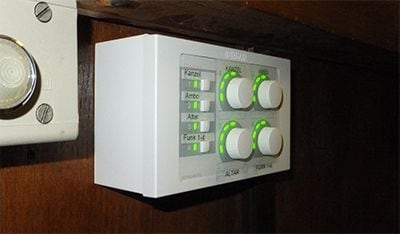 For more refined control, a wall-mounted DCP4V4S control panel and iPad running ProVisionaire Touch feature on/off and volume controls for the pulpit and altar microphones, the induction loop and overall level of the four wireless microphones.
"The customer is very happy with the sound quality of the system and how simple it is to use," says Markus. "The sound quality is extremely natural and, for the first time in two and a half centuries, the entire congregation can hear the pastor perfectly!"
Superior Sounding Sermons At Stadtkirche Aalen