Yamaha CIS Brings Joy To Italian Nuovi Orizzonti Citadel
Yamaha CIS Brings Joy To Italian Nuovi Orizzonti Citadel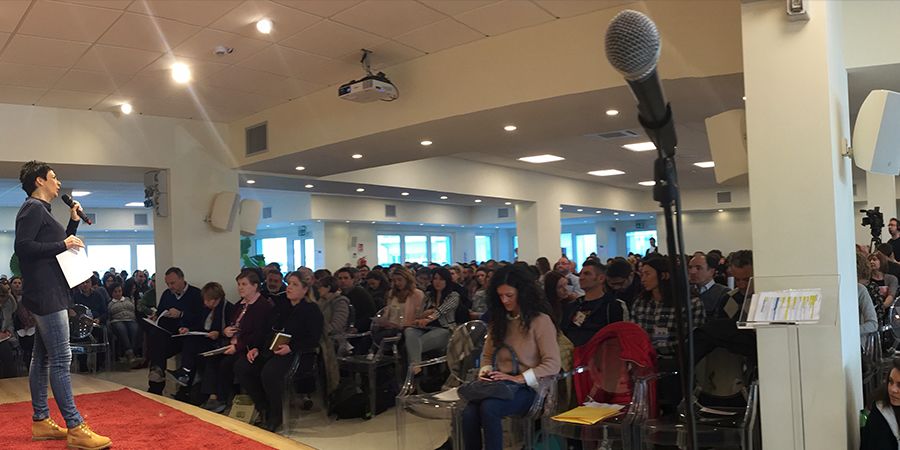 Nuovi Orizzonti (New Horizons) is a Christian, non-profit organisation which has 'citadels' in Italy, Brazil and Bosnia-Herzegovina where the socially disadvantaged and marginalised can receive support, care and training. The organisation's newest facility is at Frosinone in Italy, where a Yamaha Commercial Installation Solutions (CIS) audio system is helping to bring people together.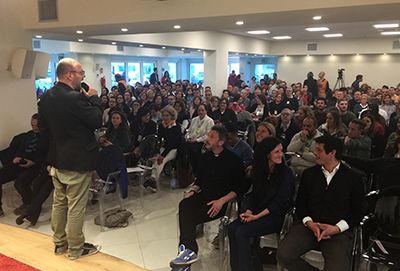 Named Cittadella Cielo (Citadel of Heaven), the new facility expands the Nuovi Orizzonti mission to 'bring joy to those who have lost hope'. Its recent gala opening saw performances by Italian stars including Andrea Bocelli, Nek, Raf and Cristina Scuccia (aka Sister Cristina, or 'The Singing Nun', winner of the second series of The Voice of Italy).
The Yamaha CIS system is installed in Cittadella Cielo's 600-capacity main hall and features eight VXS5W and eight VXS8W loudspeakers, powered by XMV8280 and XMV4280 amplifiers. An MTX3 matrix mixer manages the system, with straightforward control via wall-mounted DCP4V4S and DCP1V4S panels, plus remote Wireless DCP. Input sources include two Line 6 XD-V75 wireless microphones and three Shure MX418C goosenecks.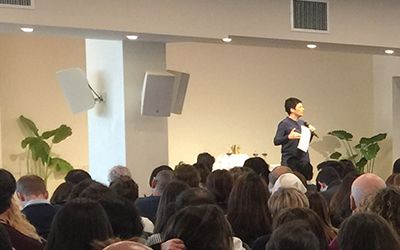 "The system had to deliver high sound quality with very even coverage, despite the hall featuring a number of columns and many flat, reflective surfaces," says Fabio Morosi of systems integrator On Display. "The venue was originally planned with a different audio system, but I insisted Yamaha CIS products were considered because I previously did a very successful installation with them in Rome."
Wouter 'Tony' Verkuijl of Yamaha Music Europe's Italy branch performed the required electroacoustic calculations in the hall, as well as providing Fabio with material to present to Cittadella Cielo's financial backers. This convinced them that investing in the Yamaha system was the best decision, thanks to its superior sound quality, coverage, control and being more visually appealing.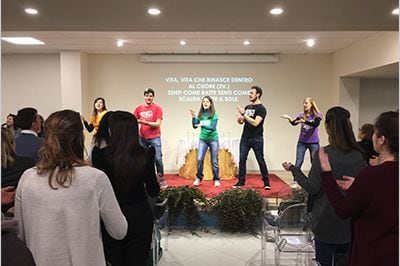 "For us, customer satisfaction is the most important thing and the Yamaha CIS solution was the best and most flexible for the client," says Fabio. "Being able to use CAT5 cabling between the processor, amplifiers and control panels also made building the system rack a lot easier."
Despite the compact size of the white VXS series loudspeakers, they provide plenty of power to cover a full audience, peaking at over 110dB at every seat. "Fabio is very pleased at having both a happy client and another high quality CIS installation in On Display's portfolio," says Tony. "The non-invasive aesthetics seamlessly integrate within the hall's decor, while the system's versatility and ease of operation using the DCP wall panels make it suitable for any gathering or event."
Yamaha CIS Brings Joy To Italian Nuovi Orizzonti Citadel