"Durable & Strong" | Gary Powell of The Libertines talks Career & Yamaha Drums
Biography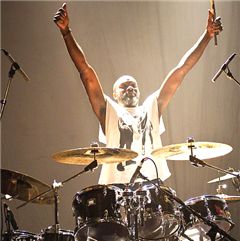 Gary Powell's career has spanned over 15 years of performing music as diverse as concert band, to alternative rock and roll, culminating in a career as the drummer for The Libertines, Dirty Pretty Things, The New York Dolls.
As a member of the Don Ellis Connection, he performed big band and 'third stream jazz' by the composers Don Ellis and Don Sebesky. Gary has also performed the works of Leonard Bernstein, Aaron Copland to name but a few in the guise of a concert band percussionist.
During his tender as a session musician Gary was at the inception of Eddie Grants band for the remix of his 80's hit 'electric avenue' which lead to many a tv performance and other work with artist such as Mary J Blige.
In 2004 Gary was asked to perform for the legendary punk band, The New York Dolls for Morrisey's curation of the Meltdown festival at festival halls in London. since then communication has been strong with the founders of punk and gary will again be performing with Sylvain Sylvain, from the dolls in the summer of 2013.
Gary's career with The Libertines was at inception and included being a founding member of the Carl Barats 'Dirty Pretty Things - culminating in the 2010 Libertines reunion shows at the Reading, Leeds festival.
Since 2014 The LIbertines are back together and have played their comeback show in front of 60.000 fans at Hyde Park, the band´s biggest show to date.
As the founding member of the band The Invasion Of… Gary composed and arranged all of the music for the bands 2010 release 373, which culminated in critical acclaim.
Since then Gary's career has included much compositional work including Todd Lynn's catwalk shows (music for the 7 seasons), Music for the designer Roland Mouret, a big band composition for Christian Louboutin and Dita Von Teese (a 20 year retrospective of Christian Louboutins work that will be shown in museums all around the world and include a hologram of Dita Von Teese) plus, new campaign for Burberry that included a live performance of a concert percussion piece in front of the worlds fashion press.
Gary is also an active dj and has dj'd all over the world as a member of London Guns, a dj-ing percussive duo including Adam ficek from BabyShambles fame, or as solo dj for either his record label, 25 hour Convenience Store or Gary Powell the separate entity.
Gary plays Live Custom Drums.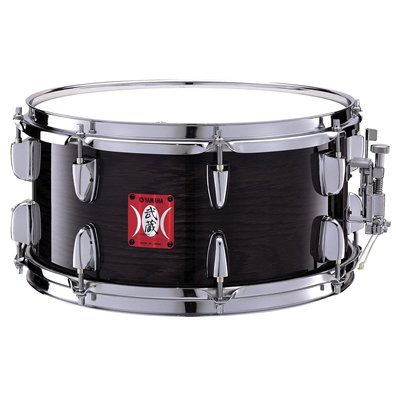 13"x 6 1/2" Snare mit Eichenkessel (MUSASHI)