Biography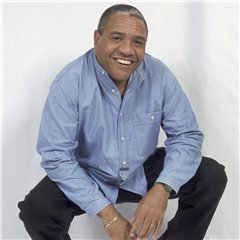 Ignacio Berroa is one of the greatest drummers of our times.
Grammy Award winner Ignacio Berroa has boasted an impressive resume of sideman recording and performance duties with such maestros of the jazz world as Dizzy Gillespie, McCoy Tyner, Chick Corea, Freddie Hubbard, Jackie McLean and Charlie Haden, as well as such Latin American masters as Mario Bauza, Tito Puente, Gonzalo Rubalcaba and Danilo Perez to name a few. In addition, he has also worked with Brazilian musical icons, Chico Buarque, Ivan Lins, Joao Bosco, Gal Costa and Lenny Andrade. As a Big Band Drummer he has worked with The Lincoln Center Big Band, The Carniege Hall Big Band, WDR Big Band and The BBC Big Band.
His musicianship and versatility has allowed to him to build a succesful career which has make him gain the respect of the most important musicians in the business and his peers.
Born in Havana Cuba on July 8,1953, Ignacio grew up in a musical family beginning his musical career by training to become a classical violinist following his father footsteps, before turning his sights to drumming.
He studied at The National School of Arts and later at Havana's National Conservatory. By 1975, Ignacio was the most sought-after drummer in Cuba. When he left his homeland to come to New York, he was befriended by Mario Bauza, who introduce him to Dizzy Gillespie. The trumpeter enlisted Berroa for his band when he moved to U.S from Havana in 1980. Ignacio was also part of all the important bands Gillespie formed during that decade including his quartet, Dizzy Gillespie's 70th Anniversary Big Band, The Dizzy Gillespie All-Star Big Band and the Grammy Award – winning United Nations Orchestra.
Jazz Legend Dizzy Gillespie best defined Mr. Berroa as:
…"The only Latin drummer in the World in the history of American music that intimately knows both worlds; his native Afro-Cuban music as well as Jazz".
As an educator Ignacio released in 1995 his video "Mastering the Art of Afro-Cuban Drumming" under Warner Bros, a must for every drummer.
His two books, "Groovin' In Clave" and "A New Way of Groovin" under Playintime produtions are a great tool to learn how to combine Afro-Cuban rhythms with Rock, Funck, Brazilian and Jazz.
He was also and adjunct faculty at Florida International Universty from 1991 to 1994, and has conducted Master Classes and clinics all over the world.
Now Ignacio is coming with his first album as a leader, "CODES", on Blue Note Records. A distinctive jazz-meets-Latin project that seamlessly weaves the intrinsically "codes" of both genres of music.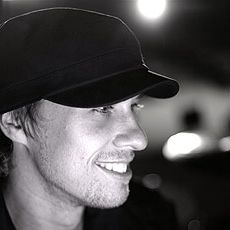 Troy Miller
Troy Miller, a multitalented drummer, music director and composer began playing drums in a family band and at church. As a teenager he reached the finals of the BBC 'Young Musician of the Year' competition. After graduating from the Guildhall School Of Music, Troy started playing with Jean Toussaint and soon after with Soweto Kinch. Having played opposite American Vibes Legend Roy Ayers several times, Roy asked Troy to go on tour with him and has been playing with him for the last 5 years both Europe and the US. This lead on to a number of other collaborations including tours with Don Blackman, Jocelyn Brown, Amp Fiddler and Michael Urbaniak the latter of whom is associated with Miles Davis.