Biography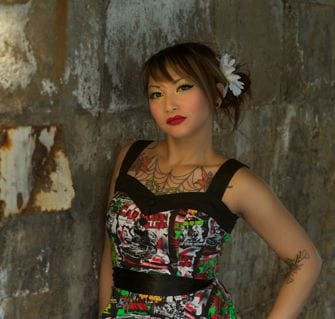 Kat is the keyboard player and backup vocalist fro EMI recording artist Skye Sweetnam.
Her first album, Noise from the Basement, was #15 on the Japanese album charts, and also was charted on the Billboard 200. She has toured internationally, including support for Britney Spears on her Onyx Hotel tour across Europe and North America. She has also made numerous television appearances, including The Tonight Show with Jay Leno. Her second album, Sound Soldier has been released, and to support this Skye toured with Canadian Idol Kalan Porter, Universal Music recording artists Faber Drive and headlined high schools across Ontario for "School Rocks!" a tour allowing underage kids to have a "concert" experience.
Television apprearances have included MTV Live and Canada AM. Skye also performed at the "Canada's New year's Eve Bash" ringing in 2008 at Nathan Philips Square, along Grammy nominees The Plain White T's; Roz Bell, J Diggz and the cast of "We Will Rock You". Skye is working on a new video for her newest single, "Into Action" featuring punk-rock legend Tim Armstrong of Rancid and has many exciting things in store.
Currently living in Toronto, Kat always strives to expand her talents while pursuing a wide range of activities, including songwriting, film-scoring, and session work. Due to her diverse musical background and versatility, and at only twenty-two years of age, she has earned the respect of both her peers and critics alike.
Kat play's MOTIF XF when she is live on stage.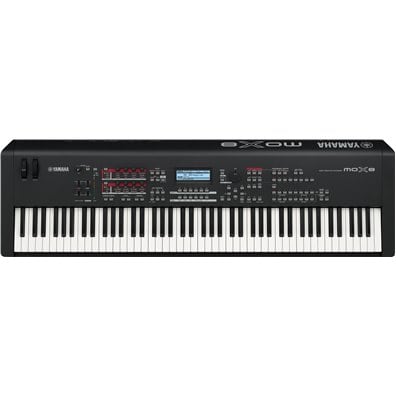 MOX8

Nicht mehr im Verkauf
The new MOX series combines a MOTIF XS sound engine, a MIDI keyboard controller with extensive DAW and VST control, multi-channel USB audio interfacing, onboard sequencing, and an extensive DAW / VST software bundle. The MOX6 and MOX8 are the most powerful, mobile and affordable Yamaha music workstations ever.