Biography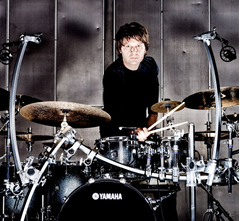 Born May 08.1964 in Heidelberg, Germany.
Ralf began playing at the age of 10, first experimenting with selfmade drum sets composed of tin cans and a soap containers. He started out by playing to the music of the local American radio station AFN, who aired a lot of R&B, Rock, Funk, Jazz and Soul.
At the age of 12 he joined the local music corp and there learned how to read music, the rudiments of theory and stick control.
He got his first drumset when he was 13, and then after begging his mother he began drum lessons.
In 1980 - 85 he played in many Garage bands and began gigging in the various American clubs in the Mannheim & Heidelberg area.
Despite growing up in the influence of a musical environment Ralf is basically self-taught (an autodidact).
He then took part in the newcomer contest of the DRUMMER MEETING KOBLENZ 1986 and won the upper circle. Around the same time he joined the LYDIE AUVRAY group ( musette,jazz ) and toured in Germany, France and Switzerland. This lead him to gig with one of the greatest female Singers of all time CHAKA KHAN with Ralf´s own band ZEBRA playing support. Performing at jazz-festivals in Denmark, Sweden , France, Italy, Austria and Switzerland, while also touring in Japan introduced him to an international Audience.
Simultaneously he was working in studios for many artists like WOLF MAAHN, SIX WAS NINE, FRANK NIMSGERN, the Austrian Singer GEORG DANZER and Ralf´s own project CULTURE CROSS (signed with EMI ELECTROLA) and ZEBRA.
In 1993 - 96 he joined the Italian Singer GIANNA NANNINI to tour and record in Italy.
On his return from Italy he started working with 3P, considered the most exciting Hip-Hop Label in Germany/Frankfurt at that time. Within that constellation he worked in the studio and on tour for SABRINA SETLUR, MOSES PELHAM and GLASHAUS.
This period also included Studio recordings for: NENA, EDO ZANKI, LOTHAR KOSSE, GOSPELFIRE, KEVIN COYNE, CULTURE BEAT, GIL, NORM STRAUSS, TOM LANE and many more. Even while working in the studio that time he was also touring with the Acid-Jazz project DE PHAZZ across Europe. .
In 1999 he met XAVIER NAIDOO and to date Ralf works for him as a drummer and as Musical Director on tour and studio. Ralf is also a member of the multicultured Band SÖHNE MANNHEIMS since 2000.
Ralf has also built himself a reputation as a solo performer/clinican. He has appeared at Drum Festivals like RHYTHM MARKTOBERDORF (1992, 2002), WORLD DRUM FEST HAMBURG (1998),YAMAHA DRUM NIGHT COLOGNE (1999), DRUMMER-MEETING KOBLENZ (2000) , MUSIK MESSE FRANKFURT (1996,1997,2001) and many more. Recently he took part in the PPC DRUM NIGHT HANNOVER (2006), and so he was featured amongst the greatest names of the drumming community today (TERRY BOZZIO, STEVE SMITH, JOEY HEREDIA, ED THIGPEN, BILLY COBHAM, GERRY BROWN, DAVE WECKL,VIRGIL DONATI, ZORO etc.)
Over the past few years , Ralf has been working in the Club and DJ Scene in the delta of Frankfurt, Mannheim, Heidelberg and Karlsruhe. This platform for Nu-Skool Beatz like Drum´n´bass ,Breakbeats, 2step, Chill out grooves and Nu /Acid Jazz and the latest styles in the electronic music culture has also provided the back drop for his first drum DVD "WORLD OF GROOVE".
Ralf is currently a member of the band ELECTRIC OUTLET (crossover Jazz and Rock), who just released their first album. He is a very busy, and sought after session drummer (he has played on over 400 Recordings), but he combines this with his permanent position with XAVIER NAIDOO and the SÖHNE MANNHEIMS.
He also found time in 2006 to tour with the band SCHILLER, whose live Dvd is coming out soon.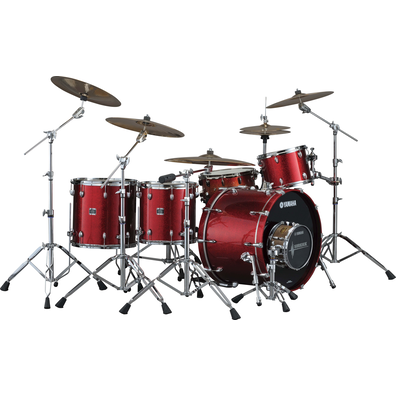 Die Einführung des 'Oak Customs' führte zu einem regelrechten Beben in der internationalen Schlagzeug-Industrie. Als einziger Hersteller bündelt YAHAMA die Vehemenz von 100% Eichenholz in einer Drum-Serie. Das 'Oak-Custom' entfesselt donnernde Bässe, druckvolle Mitten und knackige Höhen zu einem lauten, neuen Sound im Drum-Universum.

Andere Farben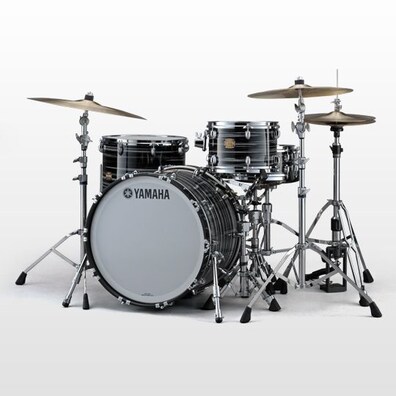 New Wood New Sound Club Custom

Andere Farben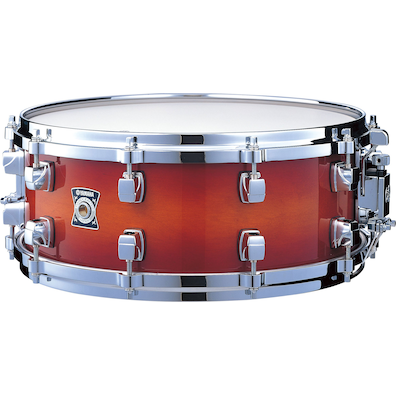 Größe : 14"x5 1/2"

Andere Farben