Come See Us at InfoComm 2018
Come See Us at InfoComm 2018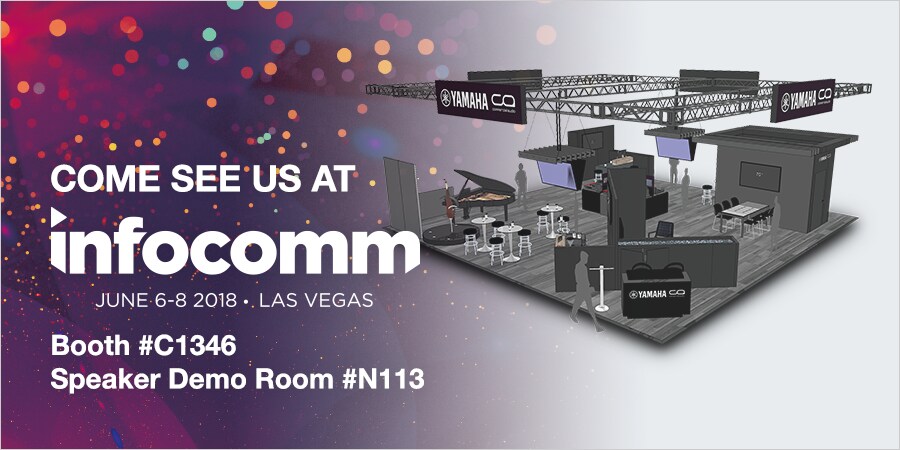 Yamaha Corporation of America will be exhibiting on booth #C1346 and demonstrating speakers at room #N113 at InfoComm 2018, where a number of innovative new products will be on show.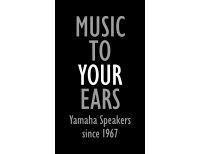 Yamaha will be exhibiting its line of Commercial Installation Solutions (CIS), Commercial and Professional audio products as well as, unveiling several new and unique audio solutions. Yamaha enthusiasts can participate in hands-on product demonstrations and speak one-on-one with our team of product and installation experts who are ready to answer any question.
On the show floor, attendees are invited to see first-hand Yamaha CIS networking hardware and software products including SWP and SWR series network switches and Dante Domain Manager™, in addition to the highly-flexible Provisionaire software products, digital signal processors, power amplifiers and the complete line of Yamaha installation loudspeakers. Moreover, guests can experience demonstrations on speech privacy, acoustic echo cancellation, Dugan automixing and best practices for conference room and other fixed installation applications. Also featured at the Yamaha booth are the new Yamaha RIVAGE PM7 Digital Mixing Console and Rio-D2 I/O racks, along with the acclaimed RIVAGE PM10, CL and QL V4.5, and TF series digital mixing consoles.
In the Yamaha / NEXO Speaker Demo Room (#N113), visitors can see and hear the new Dante enabled Yamaha DZR powered loudspeakers along with NEXO solutions including GEO M10, GEO M6, STM M28 and ID24 loudspeakers and the new NXAMPmk2 series amplifiers.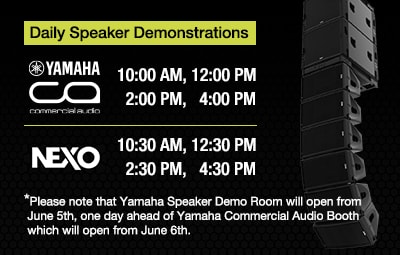 Come See Us at InfoComm 2018