BBC Symphony Orchestra General Manager Paul Hughes talks to Erica Worth.
BBC Symphony Orchestra General Manager Paul Hughes talks to Erica Worth.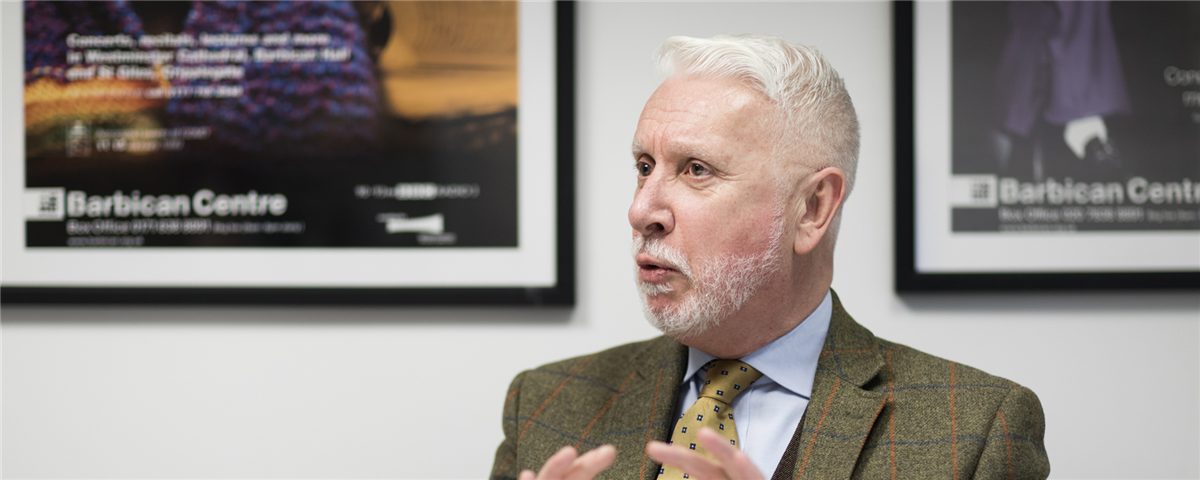 BBC Symphony Orchestra General Manager Paul Hughes talks to Erica Worth about being on the jury of the upcoming Hamamatsu International Piano Competition and what qualities he'll be looking for in the winner
'I'm looking for a pianist that I could put in front of the BBC Symphony Orchestra, whom I know they would enjoy making music with, and with whom they would want to make music with again and again'
Tell us about your background and your love of the piano?
I started having piano lessons when I was about 7 or 8. I took weekly piano lessons, going through the exams from grades 1-8 through the Associated Board. My early days were all based around the piano, and then I went to Trinity College of Music, studying as an accompanist. I took my postgraduate in composing and conducting, and after that I worked as staff accompanist. At the time I could sight-read anything and it gave me a great knowledge of chamber music and song repertoire. I do love voice – that's why we do so much with voice with the BBC Symphony Orchestra. We've done well over 50 operas in the time I've been here.
Are you always on the lookout for emerging talent?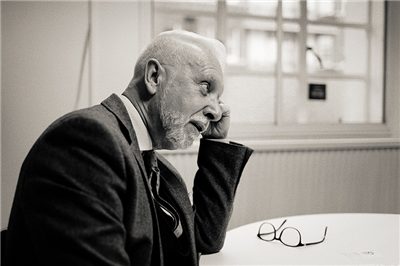 Constantly! One wants to hear who is out there, who is interesting, who is new. The BBC New Generation Artists scheme has been really useful; we've come across some really wonderful talent, such as pianist Pavel Kolesnikov, who was on the scheme and is now a regular visitor to the orchestra. And Javier Perianes, who is coming to play with us tomorrow, and who we first worked with in Spain. I like developing relationships with artists rather than always trying the next one. Kirill Gerstein is someone we really like working with, and I recently heard Behzod Abduraimov in recital, which was just wonderful. Here's a young man, at the start of a wonderful career, and we want to be part of it.
Have you been on piano competition juries before?
Yes. I was on the last Long-Thibaud-Crespin competition and on the Honens Competition jury.
Are you looking forward to being on the Hamamatsu Competition jury?
Absolutely! Noriko Ogawa (Chairperson of the jury) had initially asked me if I wanted to be on the jury. She gave me some material to glance over and mentioned that Martha Argerich was jury last time, so I thought 'this is a big deal'! Then I found out that Ronan O'Hora is on the panel, and the wonderful Janina Fialkowska, and a couple of other pals.
What is your history with these jury members?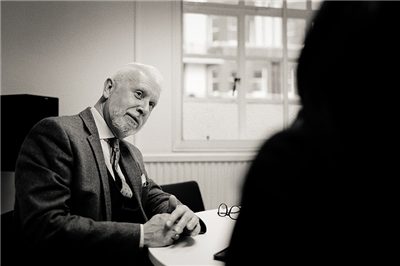 Noriko came and played with the BBC Symphony Orchestra in February 2016 when she gave the world premiere of a concerto by the Swiss composer Richard Dubugnon. We have known each other through the music business for years before that and I have been a great admirer of her work through the charity Jamie's Concerts (uk.jamiesconcerts.com). Janina and I first met on the jury of the Honens Piano Competition in 2015 and we immediately became great friends. She will make her debut with the BBC Symphony Orchestra in November just before we come to Hamamatsu, performing the concerto of Jan Ignacy Paderewski. Ronan is a great friend and marvelous pianist who I first met when I joined the board of governors at the Guildhall School where he is Head of keyboard and Head of Advanced Performance Studies. I know that all of us being together in Hamamatsu will be interesting. And I also know that we'll be looking for the same thing.
And what might that be?
I think we're looking for potential. We're not necessarily looking for the finished product.
Isn't the prizewinner expected to be out there concertising from the moment they win, though?
Well… it depends. If you have a young person who wins, who then isn't physically or mentally capable of sustaining the kind of career that might come from the win (the prize might involve 25 concerts, for example), that's tough and they might not be ready. We want to be able to nurture a young musician after they've come out the other end of the competition. I'm looking for someone who is going to continue to grow and develop, who will become more and more interesting as time goes by.
You can't predict the future of the winner, though.
Well, of course, you are right. I find it of great value to meet the candidates during a competition when you get to see the personality as well as the musician. I want to know what they're like to speak to – are they engaging, or interesting? Are they fun? Or are they difficult? You could say that's not what we're meant to be judging, but in a way we are, because it forms part of their music making and part of the potential that they will need in order to sustain the career that you are going to bestow on them by giving them this prize. I think it's important to meet them and mix with them, and have a conversation with them during the process.
Do you think it's hard to find a winner that 'has it all' – meaning in-born musicality, technical skills and the ability to market themselves?
It's all these things coming together around an artist, and then being able to capitalize on it, which make the 'Lang Lang moment' so rare. Winning a competition is just a moment in time. Whether or not the person can then go on to fulfill the promise of that win – of being the kind of pianist that people want to pay to hear and that people want to make music with – that's something else.
Do you think things are different now for emerging musicians than they were some 20 years ago?
Oh yes, for sure. The market is much more immediate. Everyone is on social media. Everyone is a critic, everyone has an opinion.
Do you think musicians need to be social media savvy?
They need to be aware. Whether they engage with it or not, it's out there. They may say they don't engage in Facebook or Instagram or Twitter, but the people that are watching them will be!
Musicians such as Sokolov or Volodos don't seem the social media type.
They are the kind of musicians that you go to see because you want to hear what they have got to say musically. And you know you are going to be completely transformed and moved somewhere else. It wasn't always like that, though, in the early stages of these big artists' careers. A pianist like Radu Lupu just did everything. And then it's later on in their career that they can decide that they don't have to do everything – that they can choose what they do and don't want to do.
Most of the other jury members are concertising pianists/teachers. What will you be bringing to the table?
Juries are changing from comprising purely of teachers to having people on board who are out there in the business – whether it's a record company executive or someone from an orchestra. I'm at the commercial end of the business. I'll be thinking, 'would I pick you to come and play with the orchestra?' Teachers will be looking for technique and so on, but I will also be looking at how competitors have curated their programmes, and whether they have taken into consideration what the audience might want to hear. I have been on panels when your ears are almost bleeding by the end of a programme – because it's been bang, bang, bang all the way through! I'll be testing them in all the different areas of curation, of practice, and of collaboration.
You have visited Japan on several occasions. Tell me about your experiences?
I am actually just about to embark on a ten-concert tour across the country with the BBC Symphony Orchestra, Sakari Oramo and Japanese pianist Yu Kosuge. Japan is a marvelous country to tour, not least because the halls are so good, the audiences so knowledgeable and enthusiastic, and the organisation impeccable. Add to that a vibrant art scene where theatre, visual art, fashion, art and food reflect the great traditions of Japan whilst looking always to the future, and it is one of my favourite countries to visit. We begin our tour in Fukuoka – a friendly and welcoming place to start, and continue to Hiroshima, Sendai, Tokyo, Kanazawa, Osaka, Kawasaki, Nagoya and back to Tokyo. And at the end of the tour I will be visiting a ryokan in Nikko for a couple of days, seeing the temples and shrines and sampling the onsen. To be able to visit Japan again in November and continue this gradual discovery of a country that I first visited over 30 years ago is, for me personally, a marvelous opportunity.
In November you will be in the city of Hamamatsu for over two weeks. Will you have the opportunity to visit the Yamaha factory?
I'd love to go. Not only to see the CFX concert grands, which I know are absolutely top-of-the-range, but I'd also like to learn more the sophistication and the quality of Yamaha's digital instruments. So many pianists own them. Yamaha has cornered a very particular market here, and they've invested in it, and I don't see they have any contenders in that particular area. I'm also interested to see how a piano is constructed. I've spent my life seeing these enormous pieces of furniture, which are like living creatures. We treat them with such reverence, and I'd love to see how they go from being a plank of wood to the finished product. It will be a real pleasure to hear the Yamaha instrument being played over this long two-week period. It will be interesting to hear all the different pianists and see what they can produce on the instrument.
Erica Worth is editor of Pianist magazine
BBC Symphony Orchestra General Manager Paul Hughes talks to Erica Worth.