Transfer data easily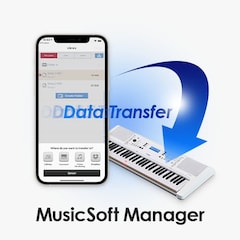 Song data can be transferred straight to a Yamaha digital instrument by connecting an iOS device to the instrument using a Wi-Fi connection or cable. Please refer to the "iPhone/iPad Connection Manual" for information on how to connect an iOS device to your instrument.
The song data can also be transferred to a computer or Dropbox*, and data from other sources can be imported to the instrument from a computer or Dropbox.
* Dropbox is a free online storage service provided by Dropbox Inc.
See https://www.dropbox.com/ for details.
Data backup and management for added convenience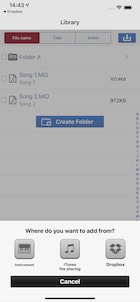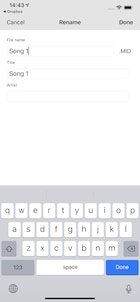 Data in the instrument, such as recordings of your own playing, can be backed up by adding the data to the library in the application.
Convenient data management functions are also provided, with easy changing of data names and intuitive folder management operations.