Biography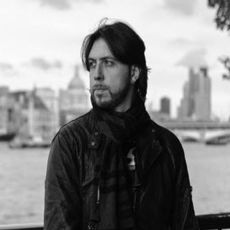 In 2011 he moved to New York playing the jazz clubs of Manhattan, and in 2012 he released the Funambulistper la Cinevox Record. The album contains covers from Ennio Morricone to Goblin, traditional Neapolitan songs and new songs. Saxophonist Francesco Cafiso joined the album as a special guest star.
At the Cabarete Jazz Festival he met Fabrizio Sotti, with whom he co-produced On The Way. Other guests in the project, recorded in the spring of 2013 live from New York Bunker Studios, are Fabrizio Sotti, Mino Cinelu, Renzo Arbore, Toquinho and David Knopfler, with whom he wrote and recorded the song "This ship has sailed" in London 2013. The lyrics are written and sung da Knopfler, and music by Pizzo, who plays piano with Martin Ditcham (drummer of Rolling Stones, Sade, Elton John), Pete Shaw (bass player of U2), and Harry Bogdanovs (guitarist of Elton John, Westernhagen, John Farnham).
In 2013 his performances included Ravello Festival in "Canzoni dal Secolo Breve" and Piano City Napoli, a 2 day festival in Naples consisting of100 concerts. In 2014 his 'On the Way' tour travelled across the world, including Bellini in Naples where Pizzo improvised with Chick Corea; Highline Ballroom in New York as the only Italian artist; and the Blue Note Jazz Festival. In September he performed in Ravello in a piano solo concert at Ravello Festival, followed by Premio Sele d'Oro, with symphonic orchestra directed by Luis Bacalov. In November 2014 he worked as Musical Director and Pianist at Teatro Diana in Naples, for the show La Sciantosa with Serena Autieri.
In January 2015 Pizzo took part in "3 Piano Generations" (3 pianos on the stage) with Luis Bacalov and Danilo Rea at Teatro Diana, Naples. In February his song "Mediterraneo" was chosen and published by Sony Music in a compilation which gathers the best artists who played live at Palco Smeraldo in Eataly, Milan. In April 2015 "3 Piano Generations" continued with great success, with Luis Bacalov, Alberto Pizzo and Stefano Bollani.
http://www.albertopizzo.com
https://www.facebook.com/albertopizzopianist