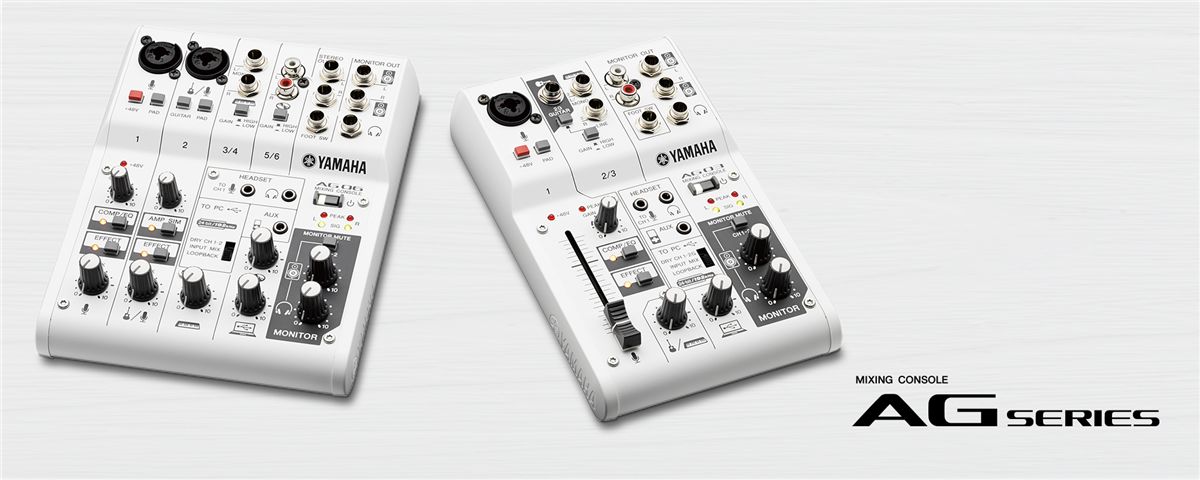 To use an AG series mixer with a computer, software called a "driver" is required.
For Windows operating systems, you must install a driver on your computer so that it will correctly recognize and exchange data with the AG series mixer. For Mac operating systems, standard drivers are already installed on the computer; you do not need to install a separate driver.
Die Pulte der AG-Reihe werden zusammen mit einem Zugangscode zum Herunterladen der DAW-Software "Cubase AI" geliefert. Diese Software können Sie mit einem mit dem Internet verbundenen Computer herunterladen.
AG DSP-Controller gibt Ihnen zusätzliche Kontrolle über 1-TOUCH DSP-Parameter.
"Cubasis LE" DAW App for iPad is available at App Store. Connect AG series to your iPad to unlock the feature set of "Cubase LE". This installation guide covers the tasks required to unlock.