Jacek was born in 1980 in Warsaw, Poland. For his studies at music high school he moved to Sweden and that was where he first met jazz. He later study classical trumpet at Örebro University but he felt that his heart belongs to jazz and that's why he continued to study jazz at the Royal College of Music in Stockholm.
After moving to Stockholm Jacek began to build his career as a lead, section and solo trumpeter. He was often engaged in various theaters, bands, studiosessions and television shows. Jacek became a member of the timba/salsa band Calle Real and their album was nominated by the Latin Grammy Awards for "Best Salsa Album of the Year."
Through all the years he have played and toured with such bands as: Stockholm Jazz Orchestra, Tolvan Big band, Blue House Jazz Orchestra, Stora Stygga, Ann-Sofi Söderqvist Jazz Orchestra (ASJO), European Jazz Orchestra and many others.
Since 2014 Jacek is employed in Norrbotten Big Band which performs with the best jazz/pop artists from around the world.
"I have played on many different trumpets over the years but have now found home to my Yamaha YTR-8335LA which I feel incredibly pleased with. Yamaha Company helped me to find the instrument I've been looking for many years. I'm very happy and honored to be a part of the Yamaha family. " - Jacek Onuszkiewicz plays YTR-8335LA.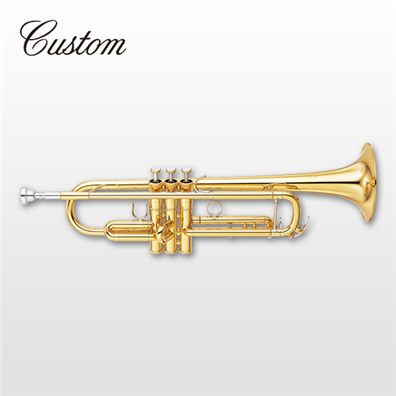 Custom Bb Trumpets, developed with Wayne Bergeron.