Speaker stand specifically for the NS-5000, featuring solid aluminium legs for exceptional stability and acoustic design for optimum sound.
Speaker Stand Specially Designed for the NS-5000
Sophisticated simulation analysis was performed in designing the SPS-5000, in order to design a stand that solidly supports the NS-5000 without emanating any undesired sound. The legs have smooth curved surfaces and are all installed at an angle of 42° to the baffle surface to effectively minimise the effect of the reflection of sound from the speaker. In addition, in order that the height of a seated listener' s ears matches the height of the tweeter of the NS-5000, the stand is set to a height of 304 mm (12") (including spikes) — higher than that of a normal 30 cm (12") bookshelf speaker, so that reflections from the floor surface are also minimised.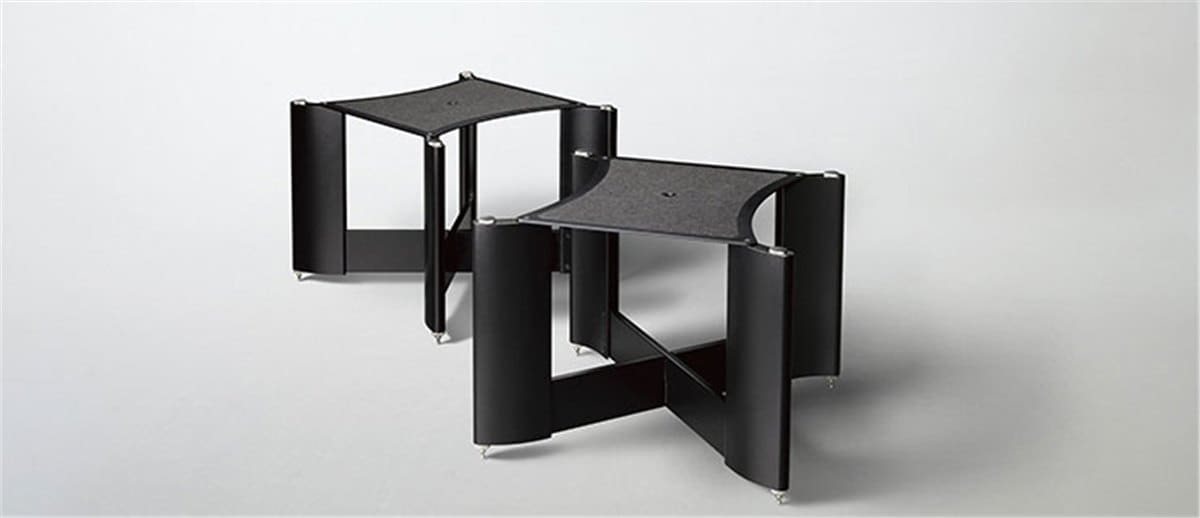 Exceptionally Sturdy 8 kg (17.6 lbs.) Stand with Solid Aluminium Legs Provides Overwhelming Vibration Resistance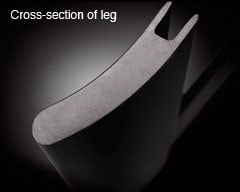 The four legs which firmly support the speaker, are made of solid aluminium, and the total weight of 8 kg (17.6 lbs.) give the stand tremendous vibration resistance that reduces speaker vibration to the absolute minimum.
Steel Cut Spikes, and Equipped with Height Adjusters to Eliminate Unsteadiness

The legs of the SPS-5000 allow for height adjustment, with the included spikes in order to restrict unnecessary vibration of the stand. The spikes can be removed for standing on the rubber legs, to suit the installation location. The stand is also equipped with height adjustment mechanisms (spacers) to prevent unsteadiness of the speaker. Specialised screws to fix the speaker to the stand are included as well.
SPS-5000 Sonic Impact of the Speaker Stand
Die angezeigten Farben und Ausführungen können von den tatsächlichen Produkten abweichen.